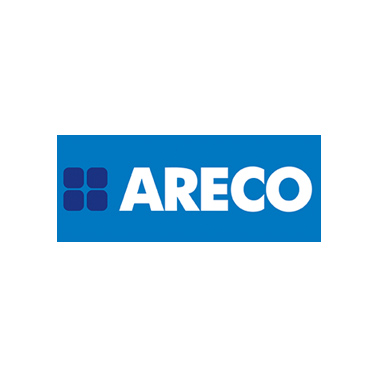 5.0 Mtr. Snapfix White Glazing Bar
Ref: PCAGB5.0W
£37.80
price incl. VAT £45.36
Delivery Format: Large Item
Lead Time: 3 days
see delivery tab for details
Description
Aluminium base with white plastic snap fix plastic cap rafter supported glazing bar. Length 5.0 Metres width of aluminium base 45mm. For use with 10mm 16mm and 25mm multiwall polycarbonate sheet. One end plate supplied with each bar.
FIXING INSTRUCTIONS.
Measure and cut the polycarbonate sheet to allow an extension of approx. 50mm to overhang the gutter.
Cut the base 5mm longer than the sheet, this will allow the end plate to be fiited flush whilst providing a gap for drainage.
Drill holes to suit a No.6 wood screw in the centre of the glazing bar between the toothed legs. The holes should be 76mm from each end and at no greater than 450mm intervals. Fix the aluminium bases to the rafters ensuring the gaskets are in place.
The sheets can then be placed between the glazing bars. Ensure that an expansion gap of 3mm each side has been allowed for. Lift the protective film for approx. 50mm down each side of the sheet.
Position the plastic caps so that the toothed legs locate inside the central recess of the aluminium base. Tap the cap into position until the teeth engage and the sheet is firmly held. Use a rubber mallet or equivalent.
When all sheets are position remove the protective film and fit the end plates into place. Cut and fit the sheet closures.
In exposed conditions or where large panels are used , fixing button are recommended at the eaves and on purlins to prevent the sheets from lifting.
Delivery
£15 per order for orders including only Standard Items
£30 per order for orders including Large Items
Special orders carriage will be quoted accordingly.
Delivery can only be made to addresses in mainland England, Scotland and Wales.
IMPORTANT: Most deliveries will be sent by courier and will need a signature on delivery. For your convenience please give a delivery address where someone will be available to accept the goods during the day.
For goods in stock we aim to get them to you in 4-7 days. Goods sent direct from the manufacturer have different despatch times, as indicated in the product descriptions.

Although it is extremely rare for damage to occur during transit, please remember that a consignment must not be signed for if there is any evidence of damage. It is your responsibility to check the contents of your package and notify the driver that you wish to decline delivery. Please report any damage or shortages to us within 48 hours so we can arrange for replacements to be sent. We will not be liable for replacement of any broken pieces if they have been signed for in "Good Condition".
COLLECTION of standard stock items can be made from our premises. Opening Hours Mon. to Fri. 7.30 am to 5.00pm Sat: 8.00am to 12.00 pm

Refund Policy: Returns.

Returns may be made within 14 days of delivery for unwanted goods and 30 days for faulty/damaged goods. We are unable to accept returns of bespoke items. Please email us with details of your returns at sales@areco.co.uk quoting you order number. Returned goods must be undamaged and carriage is the responsibility of the customer - sorry, but we are unable to arrange collections.