Aluminium Roof Edge Trims
Roofing Accessories - NUTRIM Aluminium Roof Edge Trims
A range of aluminium roof edge trim products designed to give a professional finish to built up felt flat roofs.
Felt Sections
Precision extruded aluminium alloy trims for Felt roofs.
Supplied in 2.5mtr lengths with internal and External Angles available.
Can be Polyester Powder Coated to any RAL colour.
Fix with corrosion resistant screws or nails at 300mm centres.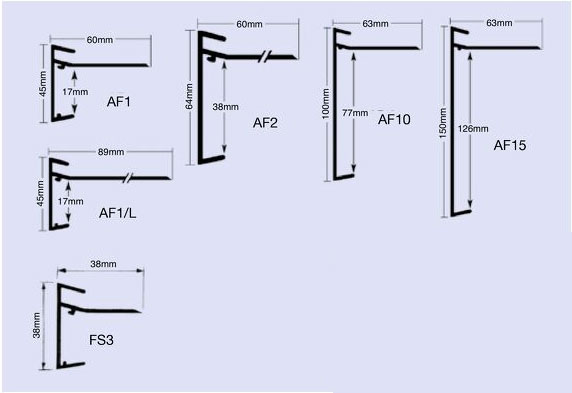 Areco are able to manufacture twice bent trims to customer specification for most roofing applications.
Please contact us with your enquiry
Fixing Instructions
Method of Fixing
Nutrim should be fixed with corrosion resistant fixings suitable for the substrate at no more than 300mm (12") centres with the ends of each length firmly secured. A minimum of 8 fixings per length is recommended. A gap of 3mm should be left between each length to allow for expansion.
Priming of the fixing leg is recommended.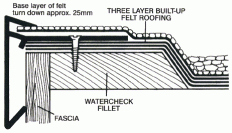 Built up Felt Roofing
The first layer of felt should be dressed over the kerb and the Nutrim fixed into position as described. The top layer of felt is laid in a similar manner over the trim and the top edge turned into the hood thus eliminating the outside edge of the top layer of felt lifting.
Angles 90°
External and Internal angles are cut and welded at our own works and measure 200 x 200 mm.
Jointing Spigots
One jointing spigot per length of trim plus one per angle supplied free of charge.