Sun Tunnels
Solatube Daylight Systems are the brightest way to light any home or office with their patent dome technologies and the worlds most reflective tubing, no one gets more light from roof to room.
Solatube captures daylight from your rooftop, transfers it down a highly reflective tube and then delivers it to the room below. Available for all types of roofs.
Available in two sizes 160DS (250mm diameter) and 290DS (350mm diameter)
Solatube is the only rigid daylighting system to achieve a coveted BBA certificate.
For further details visit www.solatube.co.uk or download the Solatube Installation Guide.
Deliver Brilliant Daylight to your home.
Kitchens & Utility rooms
Living Rooms & Studies
Bedrooms & Loft Conversions
In fact any room that needs daylight.
Hallways & Landings
Bathroom & Ensuites
Garages & Workshops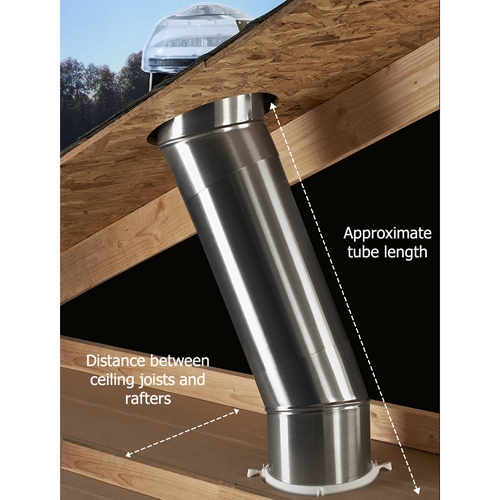 Solatube Daylighting Systems – Commercial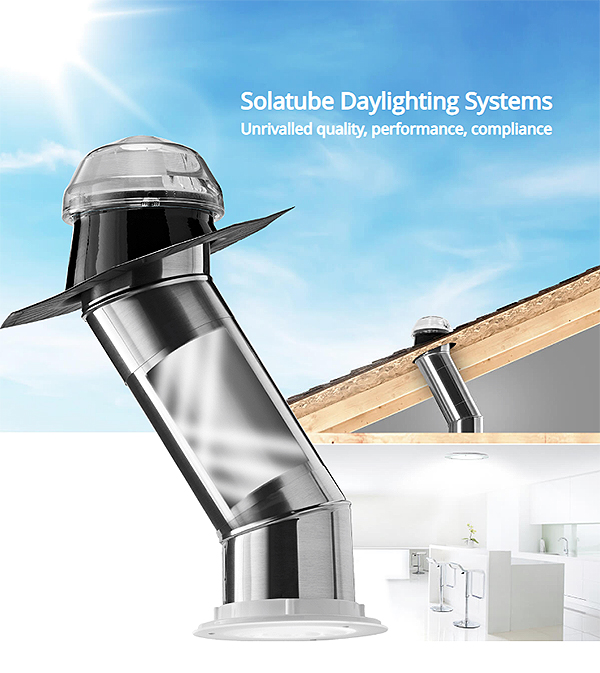 Solatube Daylighting Systems, delivers the benefits of brilliant natural light to both new and existing buildings, allowing artificial lighting to be switched off during daylight hours thus significantly reducing energy costs and consumption.
The Solatube product range includes the Brighten Up Series offering daylight solutions for smaller areas such as restrooms, corridors and small offices .The Solamaster Series is ideal for commercial applications that have either open ceilings such as warehouses and factories or drywall/suspended ceilings such as those in offices and schools.
A key factor in the success of Solatubes Daylighting Systems is the quality of the components from design to manufacture. Every component is fully tested and manufactured to the highest standard, resulting in a quality system that is unrivalled in its performance.
All products carry a 10 year manufacturers warranty and BBA certification.
For more information visit www.solatube.co.uk