Flat Roof Drains
TPE Roof Outlets
A versatile range of flat roof drainage products manufactured in TPE. Suitable for most flat roof applications, particularly built-up felt and EPDM.
Universal Roof Drain
Available in 60mm, 75mm, 80mm, 100mm.
Flat roof outlet with ribbed seal to pipework
Suitable for roofs and wide gutters.
Takes leaf guard or gravel grate and fixing ring.
Range also available in PVC

Sump Roof Drain
Available in 75mm, 100mm.
Same as universal drain but sump gives a higher rainwater capacity.
Use gravel grate and mounting ring.

Surefix Refurb Outlet
Available in 75mm, 100mm.
A robust refurb drain that uses a metal clamp ring to give a water-tight seal.
Complete with grate which clips to clamp.

Parapet Outlets
100mm x 100mm, 100mm x 65mm.
Used on through wall applications.
Range includes adaptors and leaf guards.
Range also available in PVC

Pipe Collars
34mm - 90mm, 80mm - 125mm.
Designed to create a seal where pipes pass through roof.

SBS Flange Roof Drains
A premium range of SBS Flange Stainless Steel Drains, made from highest quality material.
Sizes ex-stock - 50mm, 63mm, 75mm, 90mm, 110mm Plus adjustable Leaf Grate

PVC Roof Drains
A range of drains specifically for use with PVC Single Ply Membranes.
Range comprises Deck Outlets in 63mm, 75mm and 110mm, plus Parapet Drains in 100mm x 100mm and 100mm x 65mm

Aluminium Roof Drains
Areco's own range of bespoke drains suitable for use with built up felt, mastic asphalt, hot melt and liquid systems. These can be made for deck and parapet installation. The spigot length and flange dimension can be manufactured to customer own requirements. Please call for details.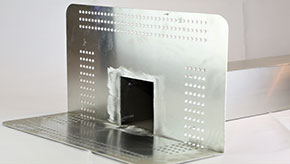 Marley Alutec Roof Drains
Areco are proud to be distributors of the outstanding Marley Alutec Elite roof drain range. Please call our sales team for more information.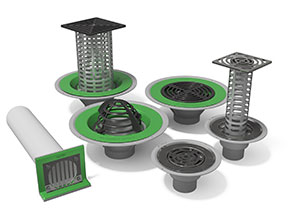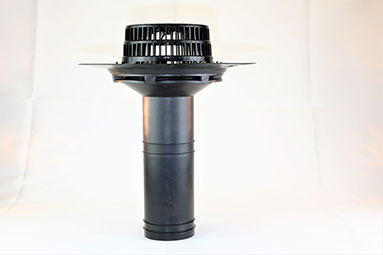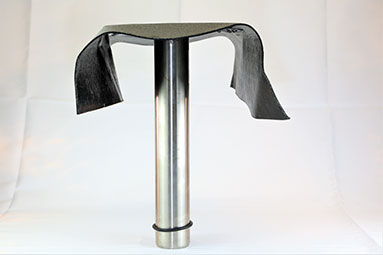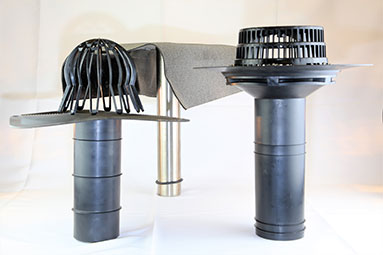 Buy Flat Roof Drains online